Book Your Calendar
Block out the time in your calendar and make sure you're in a distraction-free.

Schedule approximately
40 minutes for this class.

Meditation practice with Hitesh Vashisht to unlock unlimited possibilities.


IN THIS 40-MINUTE MASTERCLASS, YOU WILL:
1. Become more mindful and aware of your surroundings.
Being mindful means that you are more aware of your thoughts and your actions in general. Unless you are in a constant heightened state of awareness, you can't truly observe your thoughts rationally. 
Perhaps your thoughts take you on a wild ride throughout your day, dragging you along. It is time to get off that ride and undoubtedly determine which thoughts are truthful and which thoughts are just bollocks.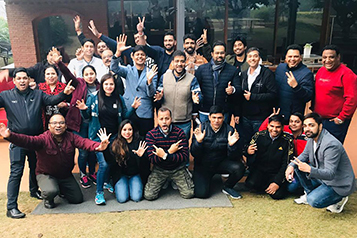 2. Experience a 15-minute guided Meditation session with Hitesh
Once you learn this technique you can use it in your own life at any time for a quick boost of energy or to help you release the stress that may be holding you back from moving forward in your life.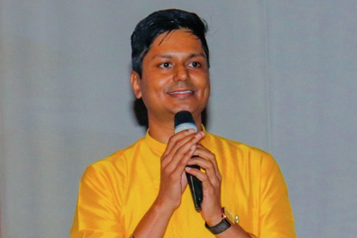 3. Gain more control over your emotions
Many people are just a thought and emotion in their life and they can't experience anything beyond that. In this meditation, you'll unlock new possibilities which will set you FREE.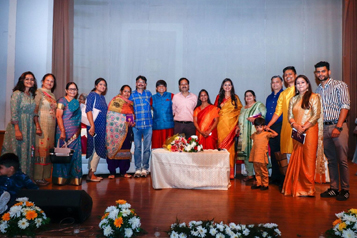 4. Feel more joyful, peaceful and stress-free
By the end of this webinar each cell in your body will vibrate with joyfulness and blissful. Your productivity will skyrocket and you'll be at ease.
And much more…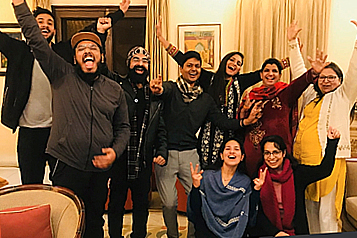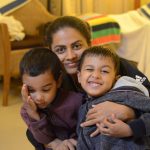 Monica Gulati
Through Hitesh, I have learnt to relate better with human beings around. Through him I have found out, how scattered I used to live. Always in thoughts of this and that, his or her. Now, I do not feel a disconnect between me and the higher force. The Existence is always ready to take us through, we have to realise when we decide to be a stumbling block, and after that realisation, choose not to be a stumbling block and flow with the existence, in the ups and downs and have fun.
Life Explorer, Gurgaon / October 10 2016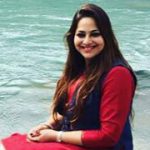 Shallu Verma
My life was encapsulated by my own complexes of unworthiness and inferiority. I had everything which a married woman would wish for - two lovely teenage children, a supporting husband and enough resources to live life happily. Despite of this i was not finding myself capable to live joyfully and give my 100 percent to my relationships. Working with Hitesh and Shubhangi helped me realised that the root cause of my feelings was my own wounded Inner Child that was seeking my love and approval. With Hitesh and Shubhangi's support, I could dissolve my complexes fully and embrace life in fullness. Today, I see myself as a transformed self who is deeply connected with her own children and husband. I also teach meditation to school children, take part in community initiatives and do all that my heart calls for. I am becoming present to life and I am so happy for it!
Home Maker and Meditation Enthusiast, Ludhiana / May 7 2017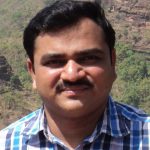 Dr. Sandeep Patil
I was dependent on alcohol and tobacco and with my association with them, my dependence on these substances is over and I have learned that stress, depression and sorrow can be definitely handled in more healthy and spiritual way than to get addicted.
General Physician turned Stock Market Trader, Mumbai / November 16 2017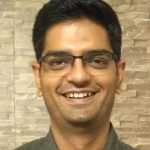 Aashish Mathur
Hitesh has tremendous understanding of human nature/psychology and can really help in healing anything which is blocking or stopping you from inside.
Vendor Manager - ITES Domain, Gurgaon / May 1 2017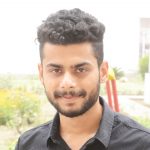 Bhuvan
I had been through many obnoxious experiences related to my health and relationships. I always used to blame others, including God, for such misery in my life. Past Life Regression indeed brought me deeper insights about my karmic cycle and importance of forgiveness. It completely shifted my perspective of living and I eventually was able to acknowledge the choices I have made at my soul level. This has helped me to understand that these experiences are happening for my highest good. I, now embrace every single moment with gratitude. Irrefutably, this approach has made a significant shift in my health and relationships.
Life Explorer / March 1 2018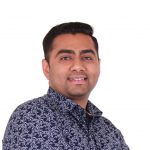 Dev Rathod
I know Hitesh since 2017, and taken a personal sessions. It has really made my spiritual awakening more smooth and speed up my process. Hitesh realised me that everything is within us and we can achieve anything by simply rewiring our mind and changing our thoughts. Because of him I'm able to get 6 - figure contract and shinning like a star in this beautiful world. It's completely new life. I highly recommend Hitesh as Spiritual teacher or life coach. He'll surely change the way you live and make you more joyful and blissful.
CEO, Mister Fat Cat Agency / April 25 2019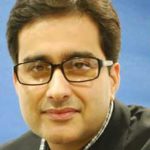 Ashwini Sharma
Sometimes coaches and healers need to re-fuel as well. I attended a wonderful two day of 'Reclaiming the inner-child' with Hitesh Vashisht and Shubhangi Sharma. The two-day program was extremely beneficial for my growth, not only as a son, father, husband, friend, a human being but also as a coach/ counselor/ trainer. I wish I did this much earlier.
Executive Coach, Gurgaon / December 25 2015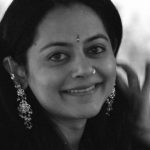 Vandana Jain Rishi
Once upon a time there was a woman unaware of the baggage of hurt and pain that she was carrying around for 34 years of her life. Life felt difficult, as it spilled in relationships and areas around her. Eager to get some answers for herself she enrolled for a two day workshop on Inner Child Healing, and revisited the pain and trauma she had experienced as a 11 year old. It was the most painful understanding of her existence but she cannot be more thankful to the process today which has helped her offload that burden and walk with a purpose, one to discover more about herself. The woman I talk about is me and the awareness I received was with the help of the workshop facilitators, Hitesh and Shubhangi. The learning motivated me to attend another workshop with them, on Family Constellations and Transgenerational Healing. This workshop brought about even a better understanding about the script of my life. The relief, joy and excitement that I experienced with these workshops cannot be summed up in words. I am grateful to Hitesh and Shubhangi and look forward to more work on myself with their help and support. It's them for me here and now!
Counsellor, Delhi / August 21 2017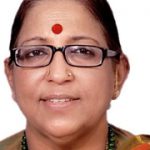 And the immediate coma that happened made me look at life differently and set me on a healing journey which I was not ready to undertake. I went on seeking forgiveness spree. Until then I was very logical. Hitesh made me change my approach and whispered that forgiving my own self was the most important. His one input has added so much value in my life that from a weak, unhealed and victim self I moved on to be my own healer and a spiritual warrior standing strong in life.
Regression Therapist, Bengaluru / October 7 2014